Job 28: 10 He cutteth out rivers among the
rocks , and his eyes seeth every precious thing.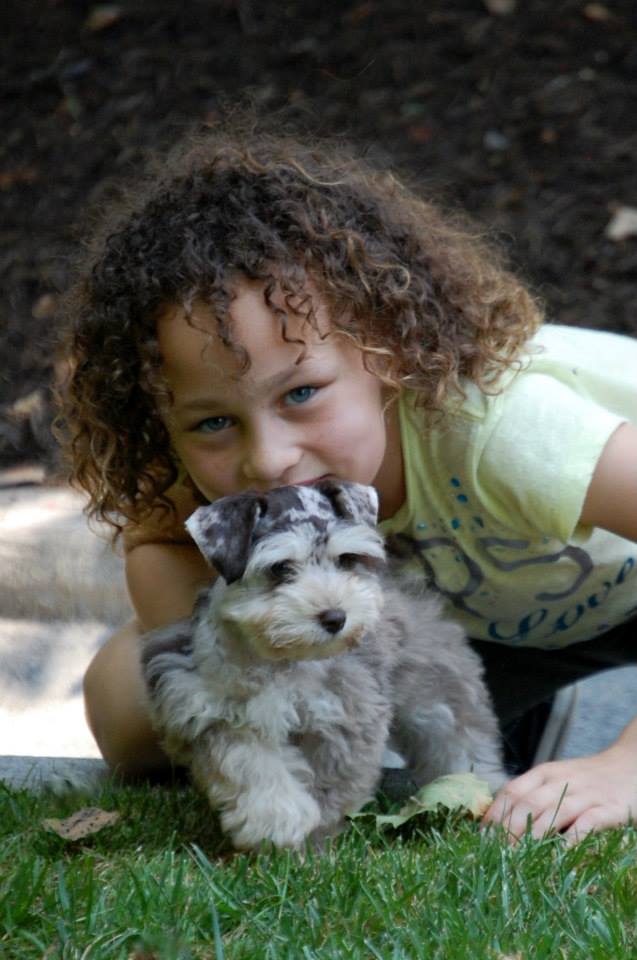 To those  who 
message me on faceBook I'm 
Harley ever on there so just text me instead
BY THE GRACE OF GOD, I HAVE BEEN BLESSED. I have the privilege of sharing this wonderful schnauzer breed with you and your family.
Schnauzer hearts are full of love and devotion. They bring love and joy unto there new homes as a companion and loyal friend with their unconditional love for you.
I am AKC inspected and Veterinarian recommended. My dogs are very much loved, and well socialized. They are held and loved by my grandchildren. Their environment is well heated and air conditioned. They have doggy doors to come and go as they please. With free run to play in huge yards. Mothers live in my nursery when they have puppies, for the protection of the babies.
All my dogs sleep in nice beds. My puppies will greet you warmly when you come to visit. They are handled every day, right from birth. All puppies come with their first set of shots, wormed and with a written health guarantee. We have a variety of colors. Black– Black/Silver- Salt/Pepper– Liver –Liver/Parti –Black Parti–Salt/Pepper Parti Liver pepper and Merle .( All of our schnauzers are AKC & MSCA reg. We strive to sell all our puppies as Pets . For pets only there will not be given any AKC or MSCA Papers as they are sold as pets , we want them to be spoiled rotten . We will not sell to breeders , as we want our puppies to go to loving homes  as companions . 
prof of spay or neuter must be done and documentation papers from your Vet must be sent")
Come Pick "Yours Out Today" We do not ship our puppies, you

must pick them up in person,
or we would be glade to meet you for an additional fee.
Thank you so much for choosing one of our puppies'
We will not be open on Sunday's.
Open thru  Sunday thu Friday
Deposit Are  Non Refundable
Checks, we will not accept checks (Only US Postal Money Orders , Or Cash
Under no circumstances will we accept checks
on final pick up.We only accept Cash when picking up your puppy, 
Thank you for understanding,

Please call to make sure I know which puppy your interested in,
Please call, I don't always check my emails. 
( C ) 434-770-1464
WE DO NOT OFFER STUD SERVICE
He That followeth after righteousness and mercy 
findeth Life , righteousness , and honour